Community Basketball Court
Our pavilion/basketball court is a popular spot for adults and kids from Manchaca and the surrounding area.
Check out the basketball court at the back of our west parking lot! A lot of folks in and around Manchaca have grown up playing on that court. Occasionally, church activities take priority for its use. And the court is closed during Sunday morning worship. Otherwise, it is open to the public until 10:00 p.m. each day on a first-come, first served basis.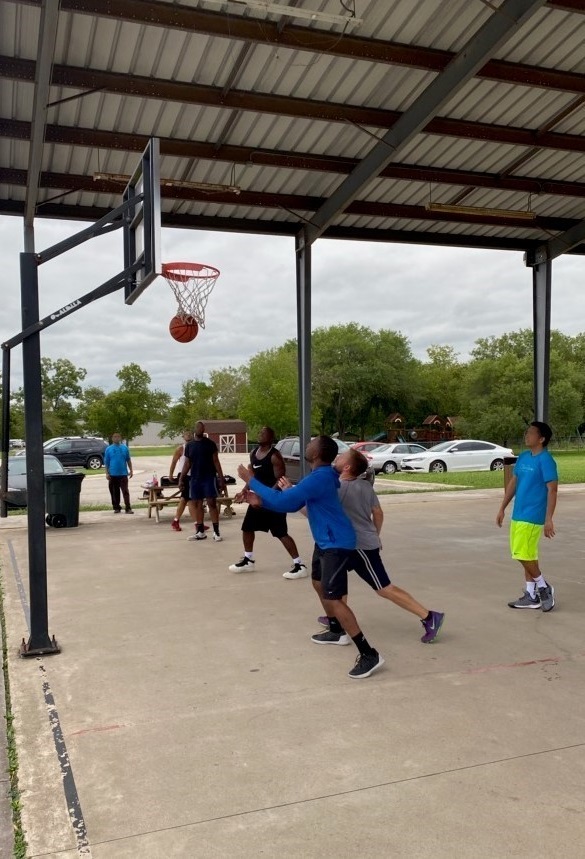 Bring a meal to enjoy at our court-side picnic tables while watching the fun. You could see select team coaches working with their players, individuals shooting hoops, and fast-paced pick-up games. You might find the Tuesday evening play especially inspiring as shown in the photo below.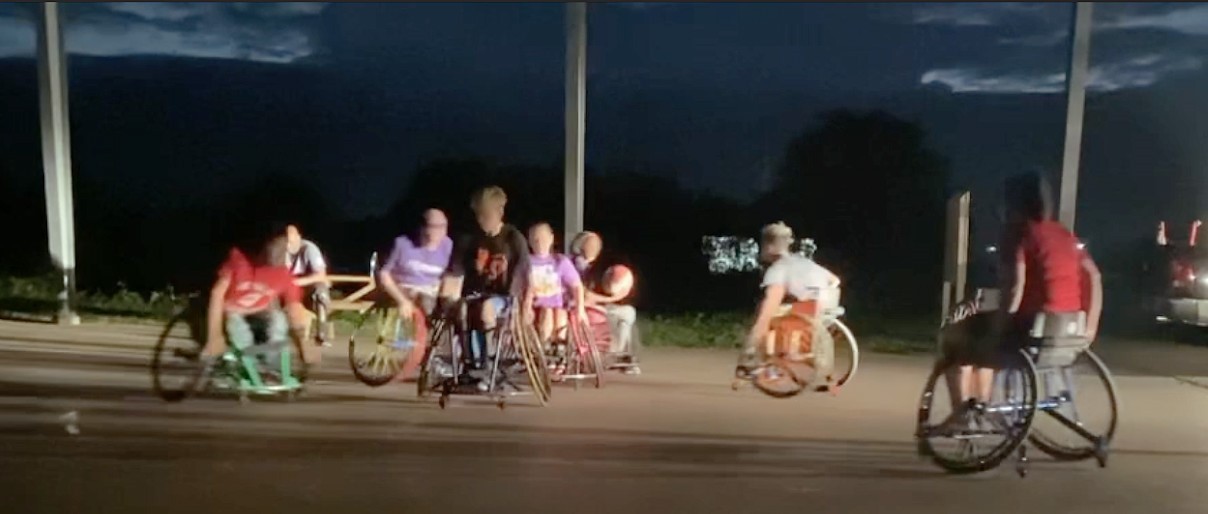 When players use their vehicle headlights to light the court after dark, we know they are committed to the game! The Trustees are exploring ways to fund the installation of new LED lights. If you'd like more information on helping with new lighting, email