Ways to Stay Virtually Connected
During this time of social distancing, we need to be creative in our connective resources. The following article will outline ways for you to remain connected to your church until we can once again physically gather.
Ways to Connect With Us
One of the easiest ways to connect is to become a part of our Facebook community. That is where our livestreaming takes place, and many events are posted there as well. There are also weekly emails that go out from the church office, as well as from the children and youth ministries. Links to our videos are shown below, in "If You Missed It Live."
Other classes may be going online with Zoom. Be prepared and learn how to join a meeting here.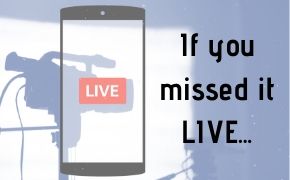 All of our livestream video links are below. You can also view these on our Facebook Page.
3/22/20 11 a.m. Online Worship Service David, Mark, Kim, Such As These