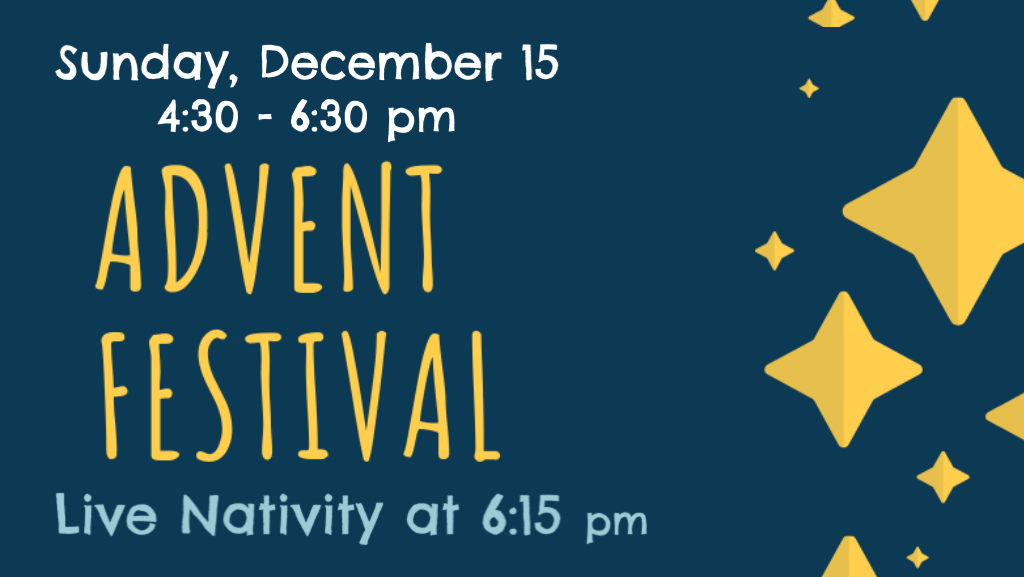 advent festival volunteers needed!
We are inviting the community to come and learn about the birth of Jesus at our Advent Festival! We will have lots of fun stuff like a petting zoo, photos with Santa, faux snow, carols, pizza, hot chocolate and more. But the main event will be learning all about the Christmas story, as families are invited to earn pieces of their own nativity scene by going to different booths, completing the fun activities, and learning about the birth of Jesus. We'll end the night with a Live Nativity performance by our children and youth (at about 6:15 pm) which you will not want to miss!

Click here to sign up to help us bring this gift to our community!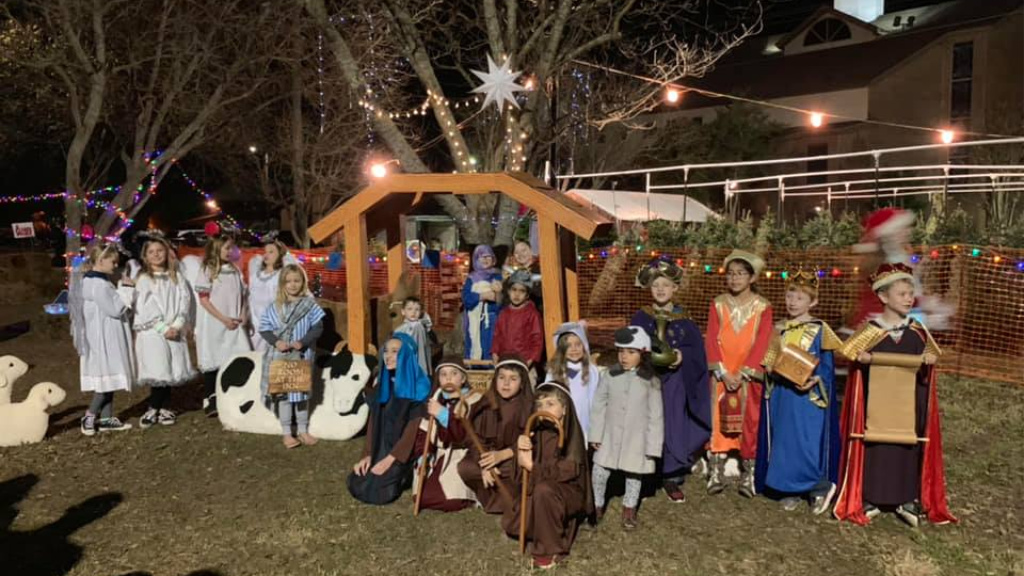 Live Nativity at the Advent Festival
Children and youth are invited to sign up to participate in the Live Nativity, which will be the dramatic closing to our Advent Festival on Sunday, December 15 at 6:15 pm. Children of all ages are welcome to participate. Parents can sign up to help with costumes, too!
Click here to sign up!
Support Kairos
Kairos Prison Ministry is a 4-day weekend that offers the love and forgiveness of Jesus Christ to those who have made bad decisions in their life and repaying their debt to society. You can be a part of the Kairos weekend through your prayers, letters, posters, and cash donations. (Upcoming weekends: Lockhart Women's Unit, Oct. 3-6, The Luther Men's Unit, Oct. 17-20th)
Contact Sharon Mize ( ) or Ron Mize ( ) for more details.
Volunteer with Youth
Invest your time in the youth of our church by teaching Sunday school (9:45-10:45 Sunday mornings), being a mentor at Youth Group (3:30 - 5:30 or 5:00 - 7:00 Sunday afternoons), or a sponsor on a Mission Trip (Summer 2020)! There are many ways to connect with and serve our young people.
Contact Mike at for more information.