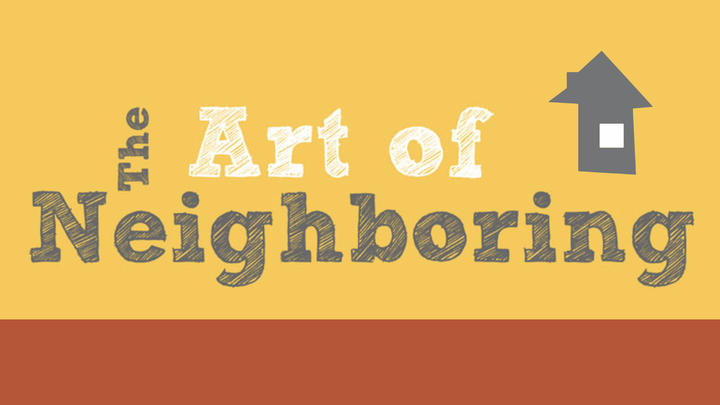 During the season of Lent, our Pastors will be leading us in a sermon series on hospitality. The Art of Neighboring encourages us to grow in our efforts to extend hospitality to our neighbors, especially those that actually live next door!
Participants in this book story will consider what would happen if we actually put Jesus' words to "love our neighbors" into practice and discover ways to build genuine relationships right outside your door. Each participant will read the book "The Art of Neighboring" and discuss it over a closed Facebook group, tackling 2 chapters at a time. Book authors Jay Pathak and Dave Runyon help us to break down barriers to become the neighbors God wants us to be.
After Easter, we'll also have a one-day workshop to come together to discuss all that we've learned together and share our challenges and success stories! (Date and time TBD). Please sign up for this online study by February 19 so that you can pick up and read the first couple of chapters by our start date – Sunday, March 1.
This book club is online. Participants must have a FACEBOOK account.