Welcome to Youth Ministries at MUMC!
The MUMC Youth Group is made up of students between 6th and 12th grade. We gather (in-person and online) regularly to have fun in fellowship, study, missions, and worship as we explore what it means to follow Jesus every day of our lives.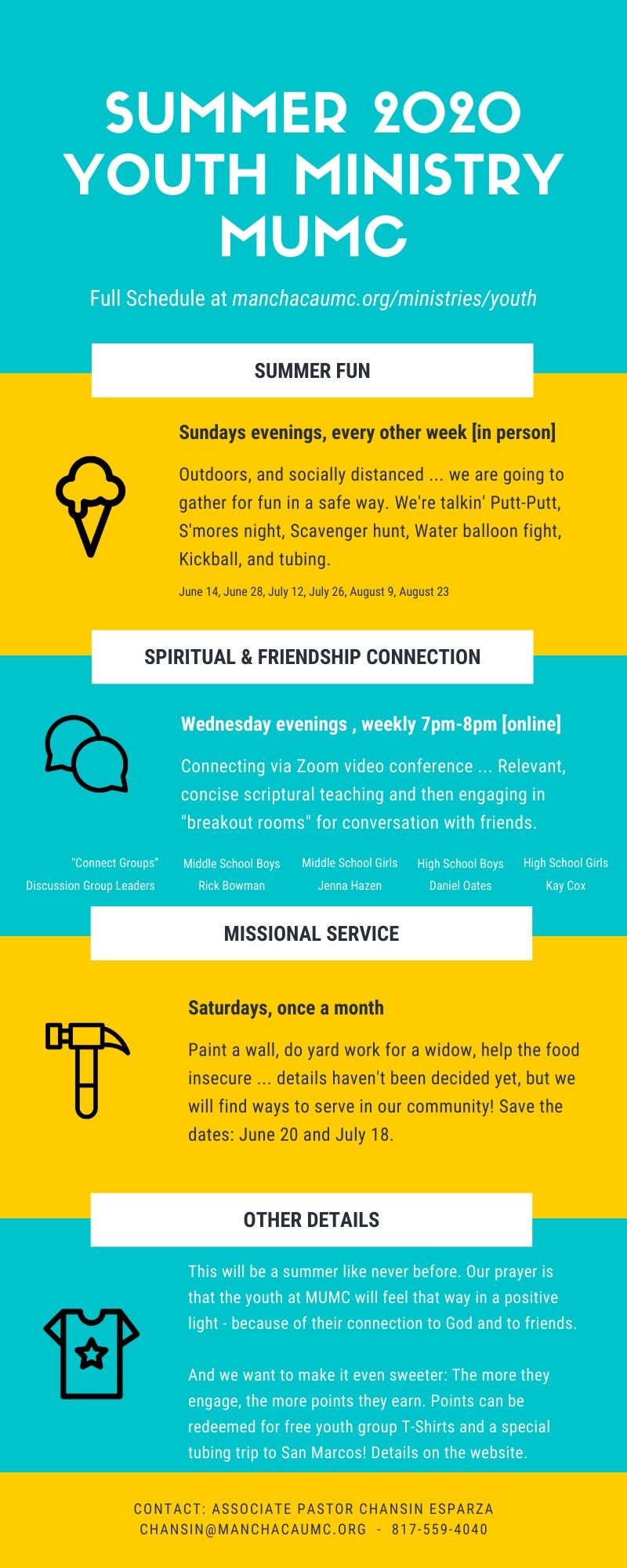 SUMMER FUN DATES AND ADVENTURES
*All Summer fun activities will have a facebook event with details, plus info will be included in the youth e-newsletter.)*
June 14 - Putt Putt at Duke's Adventure Golf (5:30pm, meet there - 1716 E Slaughter Lane)
June 28 - S'mores and Music night (7:30pm at the church pavilion)
July 12 - Water Balloon Games (5:30pm at the church)
July 26 - Scavenger Hunt & Picnic (5:30pm at the church)
August 9 - Tubing event (details announced later)
August 23 - Kickball Slip-n-Slide (5:30pm)
SPIRITUAL AND FRIENDSHIP CONNECTION ZOOM LINK
Wednesdays at 7pm - Join Zoom Meeting : https://us02web.zoom.us/j/84007275310
WHO WANTS FREE STUFF?
Participation in our Wednesday evening online meetings as well as Saturday morning mission activities earns students credit - one point per attendance - towards a free t-shirt (5 points) and a free tubing trip (10 points). Participation in Sunday evening fun activities earns credit as well (.5 points per attendance).
Adults are needed to serve as co-coordinators with Chansin (one point person for each Sunday fun event would be great! ) as well as adult sponsors who engage students and make sure everyone stays safe at the events (at least two adults). Sign up on the form - just click the button below!

To learn more about Youth Group, please sign up for our Youth newsletter.
Summer Mission Trip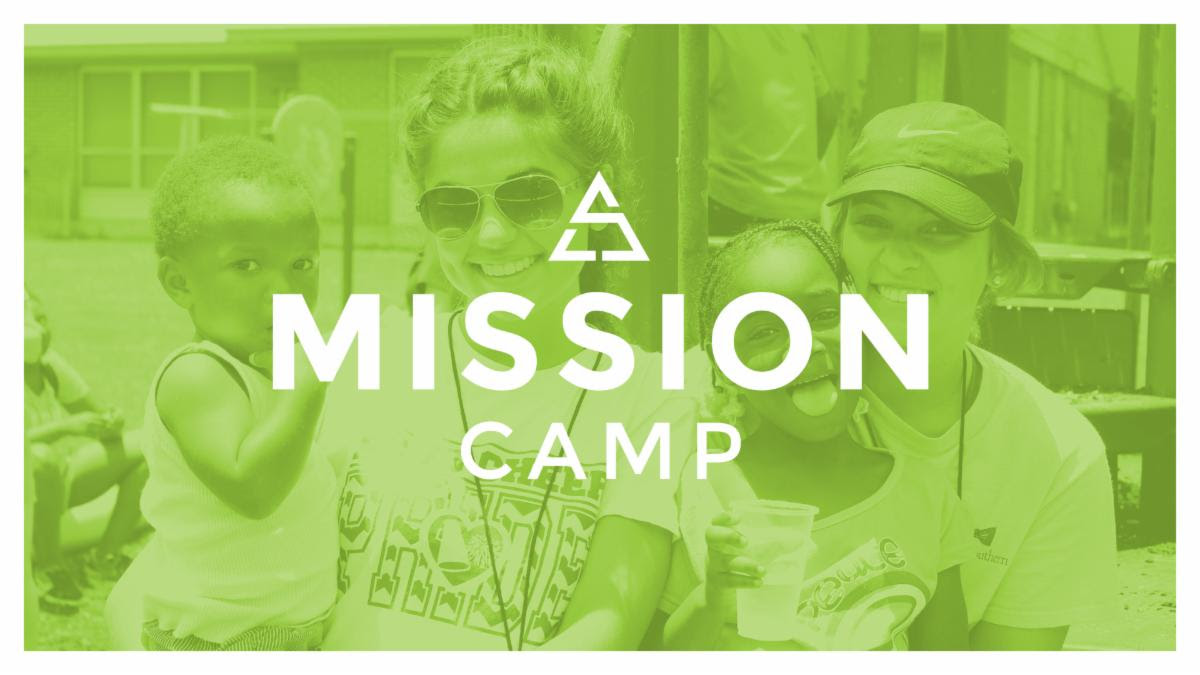 Mission Camps this summer have been cancelled. HOWEVER... We can still be on mission together! We are currently brainstorming about what kind of creative alternatives we can do together this summer that is safe and meaningful - both in terms of mission projects and fun activities.
We have already made plans and registered for Mission Camp for 2021 - so put it on your calendars now! We will be going to Dallas (staying at Dallas Baptist University) for Mission Camp with Student Life, June 21-June 25, 2021!
Chansin Esparza, Associate Pastor
817-559-4040,