Current Bible Studies
All of our classes are open to everyone; membership is not required. Free childcare is provided by request:
The Grace of Les Miserables
A 6-week Lenten study by Matt Rawle
Led by Mark Hixon, Director of Music and Fine Arts
Monday Evenings, 7 - 8:30 pm, Beginning March 3
Cost: $15 for the book
Click here to learn more and sign up!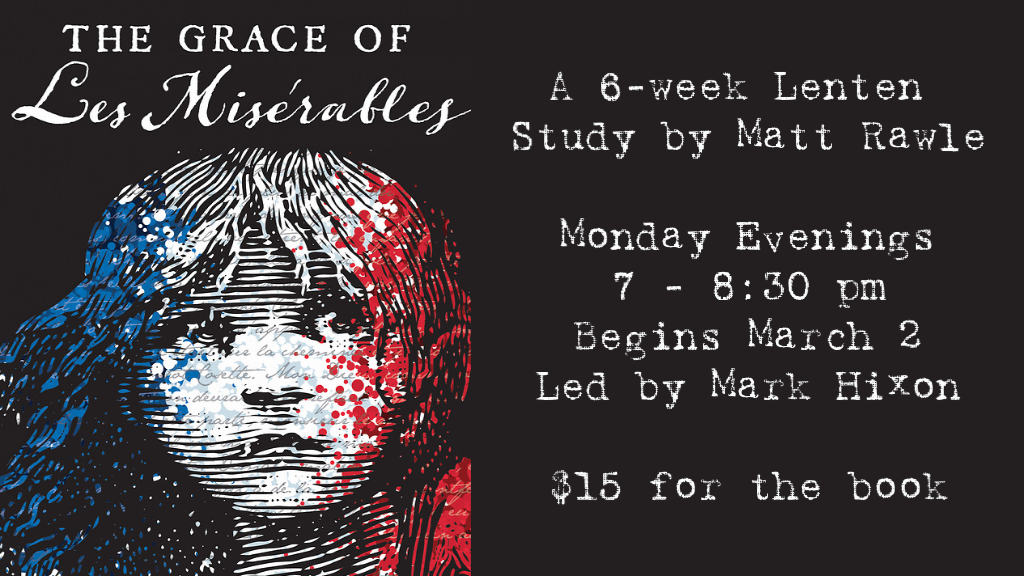 The Art of Neighboring
A Lenten ONLINE Book Study on FACEBOOK
Led by Kim Carroll
Please RSVP by February 19 so we can order books.
Starts on the first Sunday of Lent, March 1.